1. Sub-project£ºOcean Environment Flow Field Subsystem

The Mesoscale Wave Model: this model uses the non hydrostatic surface flow model of ocean wave propagation was simulated. The non hydrostatic surface flow model is composed of a horizontal plane of the single valued function to track surface motion, so this model can effectively simulate the wave motion.


Simulation of long crested random waves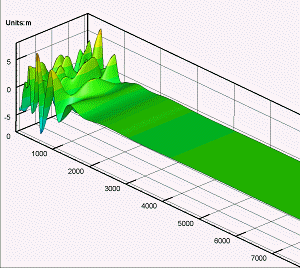 A model of short random waves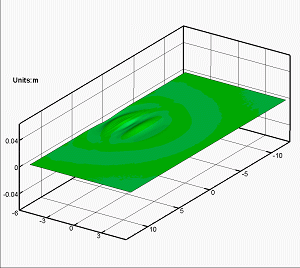 The simulation of 3 dimensional focusing wave


2. Introduction of the person in charge of the project

Dong Guohai: (1965-), PhD, Professor of Dalian University of Technology, construction engineering department, director of the State Key Laboratory of coastal and offshore engineering, the State Council discipline appraisal group members, the fund committee member of the discipline appraisal group. In 1992, he received his doctorate in coastal engineering from Dalian University of Technology. Won the national talents project national candidates, national outstanding contributions of young experts, national excellent doctoral thesis advisor, Chinese Institute of water conservancy outstanding youth education for new century excellent talents, hundred talents project of Liaoning Province, Liaoning province level Youth Science and technology award, won the title of Liaoning Provincial Oceanic and fishery advanced individuals, Dalian city outstanding experts etc.. Over the years has been engaged in the marine dynamic environment simulation research work and its interaction with structures, breakthrough in the extreme wave generation mechanism, and the role of marine low frequency waves with floating structures on. Has presided over the National Natural Science Foundation, key fund, national 973 and other major issues, such as more than 30 projects. Published more than 200 academic papers, SCI included more than 100 articles, won a number of provincial and ministerial awards.